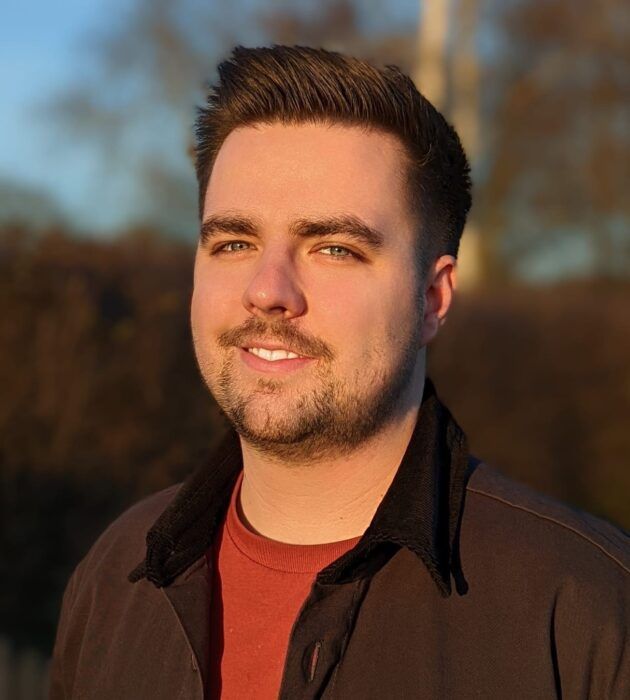 Liam
Youth Advisory Committee Chair – Aldridge Alumni
Liam was a student at Darwen Aldridge Community Academy, the first Aldridge school, between 2006–2013. While at the school, Liam used his enterprise skills to set up as a freelance Graphic Designer, creating work for local businesses and even Liverpool Football Club, before going on to study Graphic Design at Kingston School of Art, London.
Between 2016–2019, Liam led a community initiative in Darwen called Heart of Darwen, where he worked with the council and community to envision a new and thriving future for the town centre and market. The project went on to influence the redevelopment of Darwen Market and the creation of the town's new Market Square. It also helped to make card payment technology more accessible to local businesses, won a Creative Conscience Award and contributed to the town's successful £25 million Town Deal bid which will further improve the town in the future.
In 2018, he was awarded The Aldridge Foundation, Outstanding Entrepreneur of the last 10 years award.
Since then, Liam has worked as a Service Designer with organisations across the UK and Europe on a series of place related projects, from co-creating Hubs of Innovation, prototyping a new Environmental Impact Assessment process, and designing, delivering, and maintaining platforms which reward citizens for their 'green' behaviours.
Since leaving school, Liam has maintained a relationship with The Aldridge Foundation and continues to consider the Aldridge Attributes in his work.
Liam uses his research and facilitation skills to chair the Youth Advisory Committee, which gives a voice to young people around future research and initiatives conducted by the Foundation.