AfriDACA returns to help Acholi children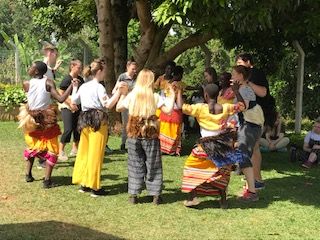 The aim of the trip is to improve educational outcomes and quality of life for those helped in Uganda.
Toni-Leigh, a Year 13 DACA student said: "I'm really looking forward to going to Uganda. We have worked hard as a team to fundraise for this project, drawing on all the entrepreneurial attributes we have developed whilst at DACA. I'm excited to work with the children and make a difference to their lives."
Students in Year 7 also helped the group with their fundraising through their Team Academy sessions, contributing £392.60 through their entrepreneurial activity.
Shona Nichols, CEO said: "We are delighted to be supporting the AfriDACA project, now in its fourth year, as past trips have had significant impact on the students and have played an important part in the development of their entrepreneurial and life skills."
At the Foundation we are committed to inspiring young people. Opening their eyes to opportunities outside of their communities and encouraging them to have a wider world view. This trip will allow students to explore a culture very different from their own, whilst also teaching and bringing excitement to the children of the Acholi tribe with involvement in their local community.
Follow their trip through their blog here.