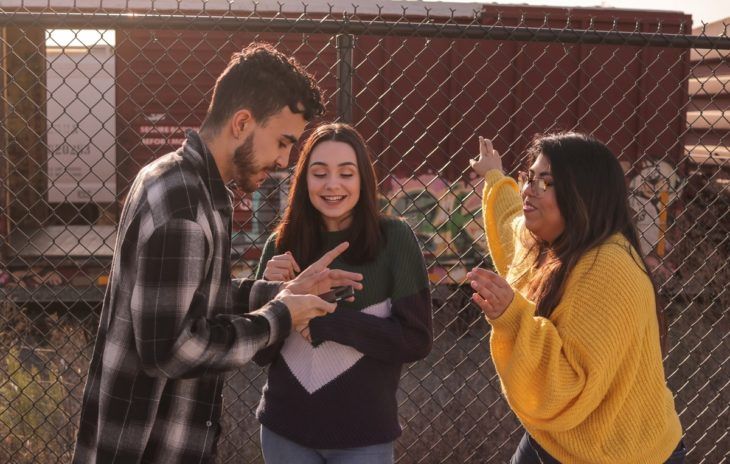 There is a very real achievement gap between young people from deprived backgrounds and those who are better off.
Students from the most deprived areas of England are almost twice as likely to fail maths or English GCSEs* as those in the richest, and also less likely to achieve top grades. Disadvantaged young adults are twice as likely to not be in education, employment or training**.
Sir Rod Aldridge set up the Aldridge Foundation to close the achievement gap, increase social mobility and regenerate communities. To help young people who are living in poverty, or come from challenging backgrounds, to realise their ambitions, reach their potential and create better life chances for themselves.
Through our work, we aim to inspire, skill and mobilise the young people we support, on their journey through education and onwards into their careers and lives.
How do we do this?
At the Aldridge Foundation we believe that enterprising attributes and an entrepreneurial mindset can help you succeed, even when the odds are stacked against you. Skills and traits that go beyond traditional education and can help young people experiencing deprivation to aim high and push beyond the obstacles and barriers that others don't have to face. We call these Aldridge Attributes.
These life and employability skills are developed and nurtured through experiences and opportunities that are often inaccessible if you come from a deprived or challenging background.
That's why we create and fund initiatives to:
provide young people with invaluable, inspiring and informative experiences to open their eyes to opportunities and raise their aspirations
help them to develop enterprise, life and employability skills and an entrepreneurial mindset
support them on their journeys to the productive and rewarding lives they choose to live.
We're currently supporting 7,000 students in some of the most deprived communities in London, the North West and the South East.
*Teach First 2019
** Impetus 2019