Aldridge creates entrepreneurship hub to open in Salford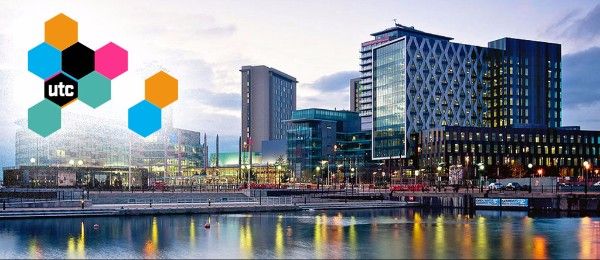 The first Aldridge Creates pilot was established in the Bridge Business Centre in Darwen Aldridge Community Academy when the academy opened in September 2010. Our second, Kensington Creates, was established in 2014 and has already supported nearly 50 student and community-run enterprises.
As well as a physical space for businesses, Aldridge Creates hubs provide services and support for young businesses. Linking business and education in such proximity has a powerful effect on communities as well as in helping the students develop enterprising skills and entrepreneurial abilities.
UTC@MediaCityUK will be launching their new business start-up centre in the front hub of the college. This area will house three new businesses from the Greater Manchester area. Each of the new tenants will receive support from the Business Growth team from Manchester. Sarah Harrison will be working from UTC every Tuesday and Thursday to support these businesses to grow.
UTC students will also have the opportunity to work on the hot desk space outside the offices – a great place to engage with business owners and to share knowledge and support.
Principal Ruth Bradbury said: "We have already had several requests from students who want to use this space for their business ideas. We feel that this area will be used as a business incubation centre, producing new successful businesses in Salford Quays."