Aldridge Creates provides opportunity for young business to grow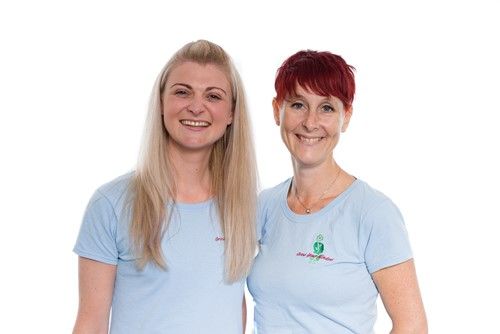 The business started as a project for 2 primary school teachers and Grow Your Mindsets founders, Gemma Sanchez and Elizabeth Cronshaw. The aim of the business is simple – to positively impact on as many individuals we can, to ensure they can become the best version of themselves.
​Grow Your Mindset works with schools, businesses an organisations, no matter how big or small, where they are in world or how far they are on their journey. Their workshops, training and bespoke programmes cover a huge range of areas including language use, zones of learning, resilience training, metacognition, collaborative learning, team building, mental health and employee engagement. We are changing all the time, adapting to what you need and want.
​With their rapid growth and associates coming on board to join Gemma and Elziabeth, the next step into their 18 months of trading was to get an office space to develop their plans for more staff, hold meetings and events.
Speaking to Lancashire Business Review the Founders said: "What better place than Bridge Business Centre within Darwen Aldridge Academy School?"
The Bridge is one of the Aldridge Foundation's Aldridge Creates centre, set up support the development of entrepreneurship in communities by providing flexible, modern start-up workspaces for young entrepreneurs and members of the community, housed inside schools. It was established at Darwen Aldridge Community Academy's and has since supported many student and community businesses in their early stages.
Grow Your Mindset told Lancashire Business Review that
We were keen to be involved the core principles of 'The Bridge' as it's ethos is all about the local community and allowing businesses to thrive. In return, they hope to do the same for the staff and students by raising aspirations, educating people and inspiring them to better lives.
We are really looking forward to taking a place at The Bridge Business Centre in March 2020, it's a great space for us to work, be creative, grow our business, but also for us to give back to the community.
Eventually the business says it will be looking towards taking time to share their story with students to inspire them, give them opportunity for work experience or be a mentor to guide students through their final years of study.
Since launching the Bridge in Darwen the Foundation has opened Kensington Creates, in  London in 2014, which has already supported nearly 50 student and community-run enterprises. The third Aldridge Creates, at UTC@MediaCityUK in Greater Manchester, was opened on November 27th by the Mayor of Greater Manchester, Andy Burnham.
As well as a physical space for businesses, the Foundation's plans for Aldridge Creates are to provide services and support for young businesses, linking business and education in close proximity to have powerful effect on communities which have been starved of ambition.
Read the article in Lancashire Business View