Aldridge Foundation launches Next Steps Bursary Fund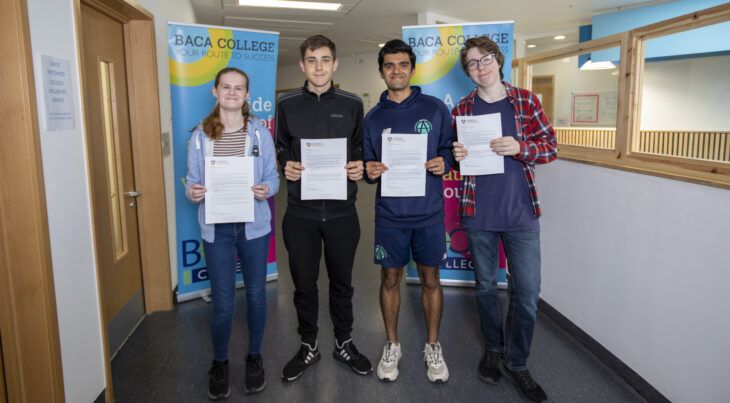 For 15 years, the Aldridge Foundation has been supporting young people attending schools based in some of the most deprived areas of the country, to succeed.  This year, to celebrate 15 years of supporting over 7,000 young people each year to change their lives for the better, we launched our Next Steps Bursary Fund. The bursaries give any student from across the Aldridge family of schools, in Y11 upwards, the chance to benefit from financial and other valuable support (mentoring, internships and networking) to help them overcome barriers, fulfil their potential and achieve their dreams, as they take their next steps into higher education, apprenticeships and the world of work.
Sir Rod Aldridge OBE – Chairman & Founder, Aldridge Foundation says:
'I started the Aldridge Foundation 15 years ago because I believe that all young people deserve an equal chance in life and where you come from should not dictate where you are going. This belief remains at the centre of everything the Foundation does.
We are fortunate to work with so many talented young people however we see many of them facing challenges and barriers that make it difficult for them to follow their dreams when they leave school. That's why we launched the Next Steps Bursary programme. Through providing young people from low socio-economic communities with financial and other valuable support, such as mentoring and coaching, we're helping them to overcome these challenges, develop the confidence to believe that anything is possible and to begin the career journey they choose.
It's been a very rewarding experience to meet and hear the ambitions of so many of the young people we support during this process and I look forward to seeing them succeed.' 
Who will receive the Next Steps Bursaries?
We know that all of the young people we support come from different backgrounds, overcome different challenges, and have different ambitions.  We therefore want to make the Next Steps Bursaries as diverse as the young people receiving them.
In our first year, 40 outstanding young people have been chosen to receive a Next Steps Bursary. 15 awardees, predominantly in Year 13, will receive bursaries made up of financial awards and tailored support including mentors and internships. They have ambitions in a wide range of fields, from musical theatre and filmmaking to neuroscience and business management. They have all had to overcome various struggles growing up and as well as the Aldridge Attributes (passion, teamwork, creativity, determination, problem-solving and teamwork) that we encourage, these young people demonstrated the resilience and drive to not let anything stand in the way of them achieving their dreams.
In addition, 25 young people, predominantly in Y11, have been awarded Next Steps financial awards to help fund equipment, uniforms and transport to their next sixth-form college or further education establishment over the next two years. These are some of the most important years for young people as they begin specialising in specific areas and make decisions about higher education or career choices which will set them up for the rest of their lives. It's therefore important that young people are encouraged to continue with their education and are able to access the equipment such as laptops, textbooks and sporting equipment needed to help them succeed.
Jane Fletcher – Chief Executive, Aldridge Education Multi Academy Trust says:
'The Aldridge Foundation Next Steps Bursary programme is incredibly valuable. The bursary application process gives our students the opportunity to develop key skills and for those who go on to be awarded a bursary it will be truly life changing. I'd like to thank the Aldridge Foundation for giving young people across the family of Aldridge schools the opportunity to access this wonderful support.' 
All awardees have shown not only commitment to their studies throughout their time at school, but also demonstrated a passion for helping others. They are keen to inspire, inform and guide the next generation of students through mentoring younger students and acting as Ambassadors, participating in the Aldridge Foundation's activities and fundraising in the future.
Amongst the awardees we have Lily, who has ambitions to become a biomedical engineer, so that she can use design to improve hospital equipment, to positively impact patients experiences and outcomes. When she found out that she would be receiving a bursary, she said:
I am grateful to the Aldridge Foundation for placing their confidence in me and for rewarding my efforts so far. The bursary will support me with my first year living expenses but I am also really looking forward to the mentoring as I think an experienced adult will be able to positively influence my decision making. Thank you so much for this added boost to my biomedical engineering university studies.
Another well-deserving awardee is Bobby, who is going on to study Business Management. Our selection panel were blown away by his ambition to expand his knowledge and horizons to become a successful businessman, capable of inspiring next generations. On finding out that he'd been chosen to receive a bursary, Bobby said:
I am really grateful and excited for the bursary that I have received and I hope to do my best to help Brighton Aldridge Community Academy and the Aldridge Foundation, who have given me this opportunity. Thank you so much to Sir Rod and everyone at the Aldridge Foundation.
In the coming weeks, we will be shining a light on more of the Next Steps Bursary awardees on social media, sharing their inspirational stories and ambitions for the future.
As well as the financial support, our 15 Next Step Bursary recipients will also receive mentoring support and will be part of the Aldridge Scholars network, learning how to inspire the next generation to realise their ambitions and achieve anything they want in life, regardless of their socio-economic backgrounds. If you're interested in mentoring one of our brilliant young people, or donating to help us support even more young people to flourish and achieve their dreams, please email hello@aldridgefoundation.com