Art auction to help change young lives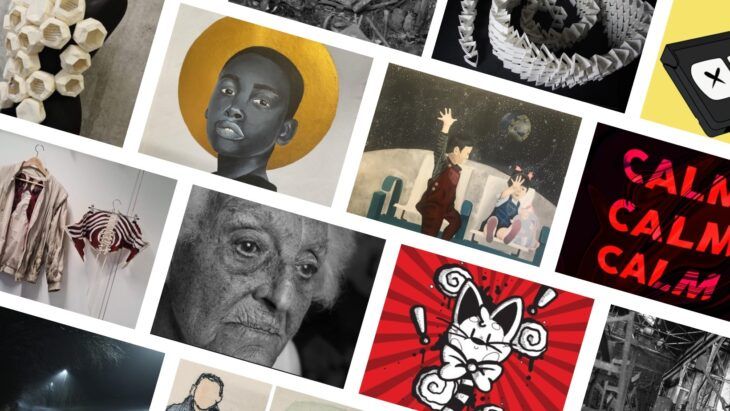 We're hosting a virtual auction full of original artworks created by the 2020/21 Aldridge Junior Signature Art Prize Finalists. Running from 9am on Thursday 16th September to midnight on Thursday 23rd September, proceeds will both benefit student artists and help the Foundation to continue it's valuable work, providing experiences and opportunities that give young people the chance to discover their skills and the things they're passionate about – and explore how they can take them forward into the world of work. A percentage of all sales will go to our talented student artists, all of whom are from communities facing socio-economic challenges.
Discovering and inspiring skills and talent
We provide activities and experiences, such as the Aldridge Junior Signature Art Prize, that will help young people uncover their existing skills and develop new ones, to gain confidence and be inspired. Creative arts is one of our key programme areas. We support creative arts from film to fine art – nurturing talent and helping create opportunities to get that talent noticed and help students to create better lives for themselves.
About the Aldridge Junior Signature Art Prize
The Aldridge Junior Signature Art Prize was first launched by the Aldridge Foundation in 2019, in partnership with Artellite, one of the first online graduate art galleries, and sponsored by Callsign, a leading cyber security firm.
On 23rd September 2021, our 12 talented finalists will have their work judged by professionals from the art world and see their work professionally hung in a central London exhibition, alongside finalists of The Signature Art Prize.
Artellite's Signature Art Prize was founded in 2007, and is the only award of its kind that aims to promote the work of artists in the emerging stages of their careers. Drawing attention to the unique perspective of students and recent graduates, it celebrates and identifies emerging artists' 'Signature Style'.
The Aldridge Junior Signature Art Prize was created to run alongside the main competition and is open exclusively to students we support across the Aldridge family of schools in inner London, the North West and on the South East coast. The categories are Fine Art, Graphics, Textiles, Film and Photography.
This is the first of a number of events throughout this academic year to celebrate the charity's 15th anniversary and raise essential funds to continue our valuable work. This auction has been made possible due to the generosity of Lady Carol Aldridge in purchasing and donating some of the art works.