BBC R4 programme concludes "this is the kind of thing Academies were meant to be all about"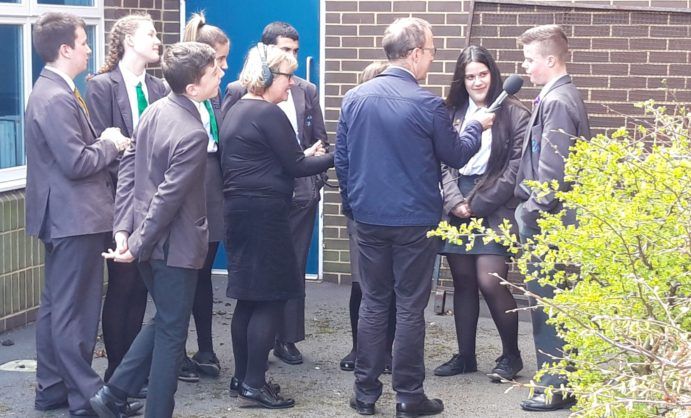 Business Presenter Dominic O' Connell interviewed a number of students and was very interested in Aldridge schools' focus on enterprise skills and entrepreneurship, and whether this made a real difference or was just "hot air".
Year 10 student Caitlin said of the Aldridge Attributes: "They make you stand out from people … give you something other than qualifications. They give you something that other people don't have."
Having spoken at lengthen to Sir Rod and to PACA teacher Myfanwy Faulkner the programme concluded "This is the kind of thing that academies were meant to be all about."
The wide-ranging piece also features interviews with Parliamentary Under Secretary of State for the School System Lord Agnew and Mary Bousted, Joint General-Secretary of The National Education Union (NEU).
You can hear the feature on the BBC's website at https://www.bbc.co.uk/sounds/play/p078dvfx Fast forward to 6 minutes 10 seconds.