Cricket Academy students' experience of a lifetime in Sri Lanka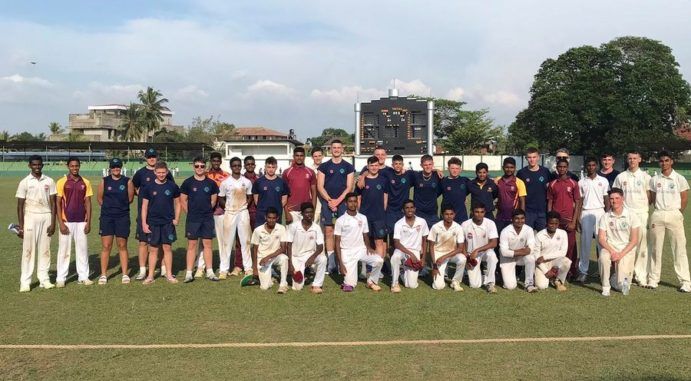 This is the third overseas tour the academy has undertaken, following trips to South Africa in 2015 and the United Arab Emirates in 2017. After acclimatising  the tour kicked off with a 40 overs-a-side game against local Stafford International School at a test match ground in Colombo. After two T20 games against the Prince of Wales College the party then travelled on to Galle to play three over 40 over games. The first of these will be against The Foundation of Goodness, a Sri Lankan charity established to empower the less privileged rural communities. On the day before that game our students will visit the Foundation and help support their community development project.
As well as contributing directly to the costs of the tour, players have been raising money through events, online raffles and getting sponsorship from local businesses. The squad is drawn from both BACA and PACA students and includes right-hand bat and medium-fast bowler Dilshan De Silva, who was born in Sri Lanka, and wicket keeper Ariana Dowse, ensuring that the strength of women's cricket at the academy is well represented on the tour. The players have been accompanied by Cricket Director Alexia Walker, Strength and Conditioning Coach David Mcilwaine, and former Sussex CCC player and tour ambassador John Spencer.
The trip has also included the opportunity to understand the communities the squad are visiting, including a trip to a turtle hatchery and the Tsunami Museum.
You can follow the progress of the tour on the Aldridge Cricket Academy twitter feed: