ECB President visits Sir Rod Aldridge Cricket Centre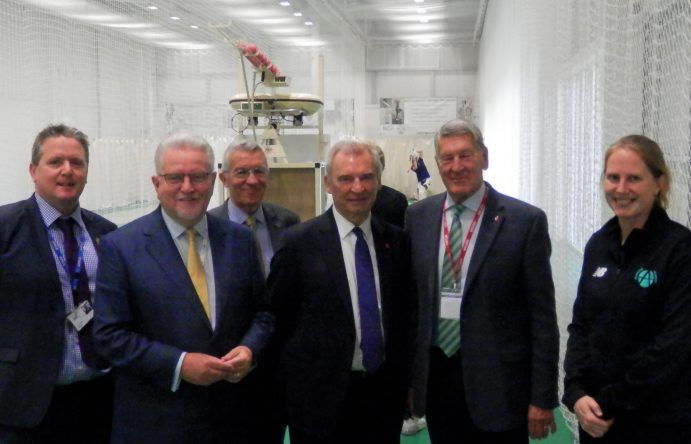 Since funding from the Aldridge family and other benefactors enables us to open the Sir Rod Aldridge Cricket Centre at BACA the academy's partnership with Sussex Cricket has seen its sixth form Cricket Academy go from strength to strength with students going on to represent Sussex Men's and Women's first X1s and play international cricket for the England Physical Disability team. The academy's new Junior Cricket programme is now offering the same chances to BACA students from Year 7 upwards, and as an MCC Hub we are able to give training to younger boys and girls from the local community who may not otherwise have had the chance benefit from top quality facilities and coaching.
Accompanied by Sir Rod, Mr Lovett was shown around the school and the cricket centre by BACA Principal Bob Speight, our Chair of Governors Jim May, and David Bowden, who Chairs the management committee of the Sir Rod Aldridge Cricket Centre.
Director of Cricket Alexia Walker introduced Mr Lovett to some of our students training in the indoor centre and explained how it had attracted many thousands of users and visitors since its opening three years ago.
Viewing the centre Ian Lovett said: "Its amazing – the best facility I've seen at any state school. Its a facility that some first class counties would be proud to have. And I can't believe how talented the students are."