Entrepreneurs summer school launches for Aldridge students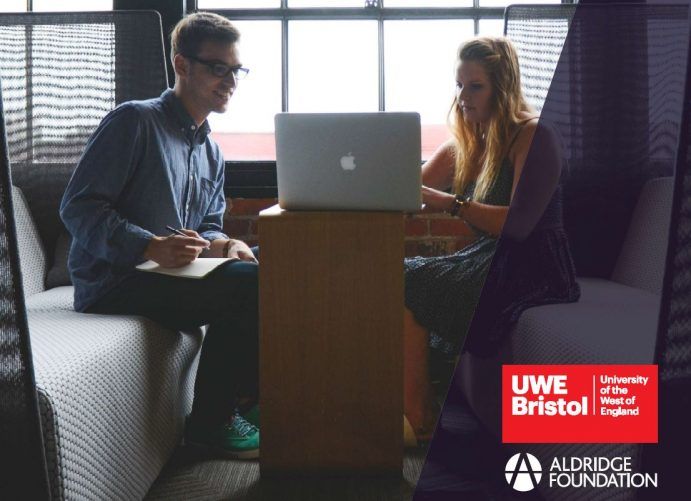 The Foundation's inaugural summer school will be held at the Aldridge Institute for Enterprise and Entrepreneurship on the University of the West of England's Frenchay campus. Running from 24th to 28th June the summer school will bring together students from Aldridge schools across England, and is a new element of the Foundation's support to develop enterprise skills and transform the life-chances of young people.
Professionals from Smith & Williamson's Bristol office will be joined by staff from NatWest's Entrepreneur Accelerator programme, which is also a partner in the project, to provide the students with an overview of entrepreneurial finance including sources of funding for business ideas, and the basic principles of profit and loss.
The students who attend are those with an idea for a business or social enterprise, or who have a strong interest in entrepreneurship. They will be guided through a range of interactive workshops and on the final day, pitch their ideas to a panel of entrepreneurs and business professionals.
Selected students will also be offered work experience at Smith & Williamson as a prize at the end of the summer.
Peter Ball, partner and scale-up lead at the Bristol office of Smith & Williamson, said: "It is a pleasure for us to be involved in the Aldridge Foundation's inaugural summer school, passing on the benefits of our experience and helping to nurture the next generation of entrepreneurs."
Sir Rod Aldridge said: "We are hugely excited to offer this unique opportunity for Aldridge students to experience first-hand how commercial business and social enterprises are created and run, whilst gaining insight into the workings and structure of university life.
At the Foundation, we believe passionately in equipping the younger generation with an enterprising mind-set and giving them real exposure to problem solving, lateral thinking and creativity. This summer school provides a wonderful learning opportunity for our Aldridge students to further their enterprising skills and expand their horizons."
You can view the Aldridge Foundation Summer School June2019 Programme here.