Enterprise with meaning – community entrepreneurship in action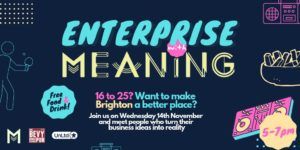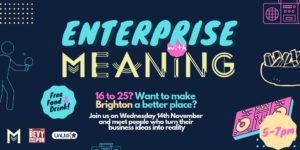 Organised by the Bevy, the Community Pub in Bevendean, young entrepreneurs could find out how to get funding and support to turn their ideas into reality.
Young people had the chance to meet inspirational entrepreneurs who have established their own social businesses, like Brighton "supermarket rebels" HISBE and the Big Lemon bus company, organisations making a massive difference across Brighton and Hove.
Chair of the Bevy and BACA governor Warren Carter said: "It was a fun way of show-casing how young people can get involved or start their own enterprises."
You can see more about the event on the EnterpriseWithMeaning Twitter feed.