GEW Competition winners visit Sustainable Business Hub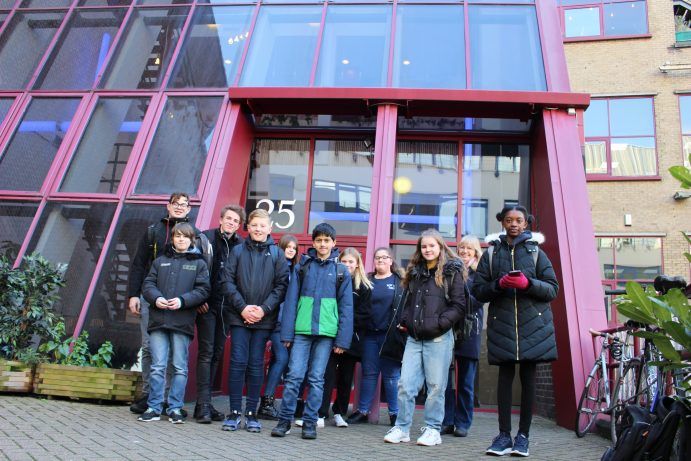 As part of GEW 2019, the Foundation launched a challenge for all Aldridge schools to "explore new ways to live healthily in school and in your local community" giving students the chance to develop their enterprise and entrepreneurship schools whilst facing a real life business challenge.
The student's responses to the challenge were approached with passion and creativity and it was clear that the theme that we had chosen was something that was very important to them. Isaac, Y9 PACA student said "I think that healthy living is living in a way that is beneficial to the mental and physical health of yourself, those around you, and the planet in general. Right now, public health and planetary health could definitely be improved, so it's important to come up with ways the improve these problems."
The winning team was from Portslade Aldridge Community Academy consisting of Year 9 students Isaac, Joseph and River. Their team, HydraGo, tackled the issue of climate change and reducing carbon emissions, seeing this as the biggest health issue facing us all.
Second place in the competition went to Brighton Aldridge Community Academy's DDAA team – Demolish Depression and Abolish Anxiety. BACA students Molly, Gina and Michaela's plan centred around mental health issues. Third place went to a second team from PACA. Year 7 students Jasmine, Archis, Erin and Alfie formed the Travelling Breakfast Club, tackling loneliness amongst the over 60s.
You can read more about the top three teams' entries here
On Tuesday 11 February competition judge Paddy Willis, CEO and co-founder of Mission Ventures and the Foundation's lead contact at the Guild of Entrepreneurs, organised a trip for the winning team and two runners up to Sustainable Ventures,. The London-based company  operate venture funds and run Europe's latest shared workspace for innovative young companies that are looking to change the world through sustainable enterprise.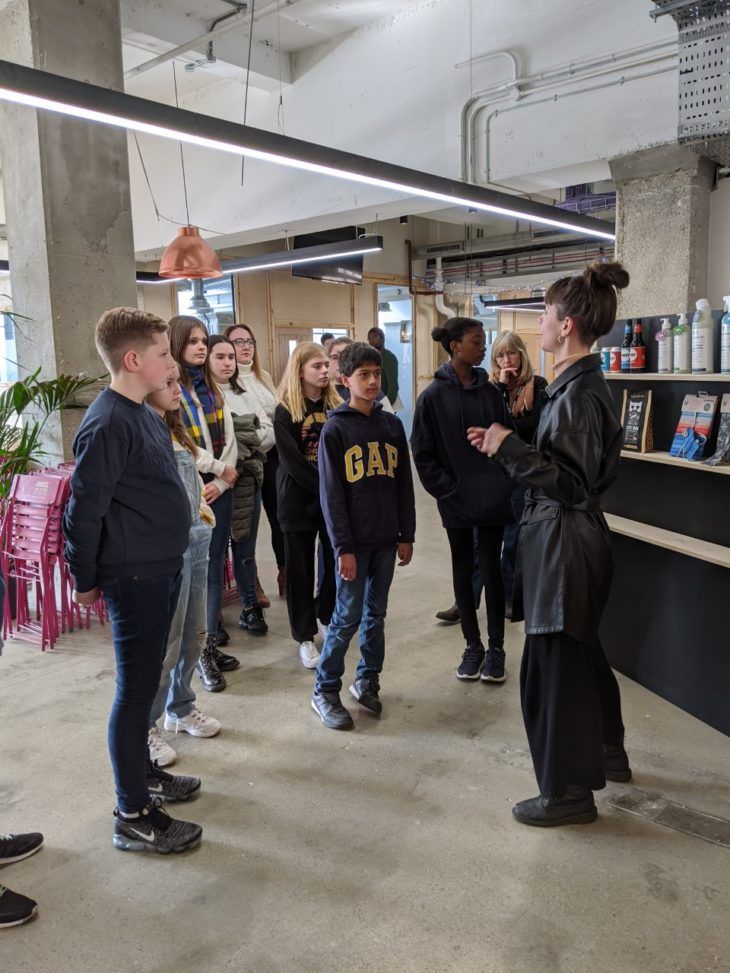 The students were surprised by the look and feel of the pared back, industrial co-working space, many saying that they could see themselves working somewhere like that in the future. They enjoyed a tour of the building and meeting some of the Sustainable Ventures team as well as a range of founders who are running businesses within the workspace.
Through the trip we wanted to inspire the students to continue developing their business ideas and give them the opportunity to meet people who can impart advice, wisdom and learning from having turned their own idea in to a business opportunity. The trip certainly had the desired effect, as Joseph Y9 PACA student commented: "I think that taking our idea further – with the help of teachers – would be a realistic possibility." Erin Y7 PACA said that she would encourage students to apply for the 2020 competition because [if you win] "it gives you an opportunity to meet entrepreneurs" and Maddy Y8 BACA student described the trip as "fun and inspiring."
Following their visit, students were treated to lunch at a restaurant along the Southbank before a visit to London Dungeons!