Mentors and role models are more important than ever – can you help?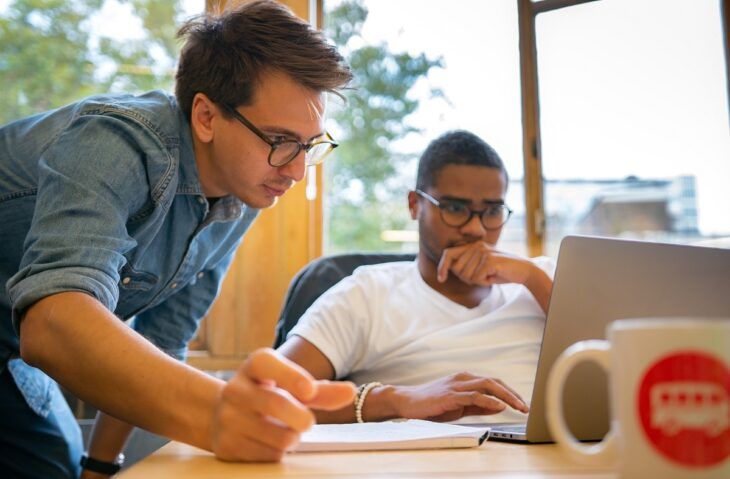 Jennifer Lavender, Aldridge Foundation Trustee
There were an estimated 757,000 young people (16-24 years) in the UK not in education, employment or training (NEET) in 2020**. And this is a figure that will only rise due to the COVID-19 pandemic and the additional struggles young people are currently facing. Now, more than ever, our young people need effective role models to motivate and inspire them. To help keep their dreams alive.
In the fight to level the playing field across the nation's educational landscape, the Aldridge Foundation's aims are to give young people, from any walk of life, the platform to realise their potential, raise their aspirations and launch themselves into the successful future they are fully capable of.
We believe that developing an entrepreneurial mindset, alongside education, is key to creating better life chances. But, alongside this, could effective mentoring be an additional key in helping many young people find their voice, confidence and understanding to develop their own capabilities?
Scholars Anderson and Shannon (1988) describe mentoring as 'a nurturing process in which a more skilled or experienced person serves as a role model, teaches, sponsers, encourages, councils and befriends a less skilled or experienced person for the purpose of promoting the latter's professional and/or personal development'.
As an Early Years practitioner, nurturing role-modelling and mentoring is engrained in my educational approach –alongside approaches such as Vygotsky's Zone of Proximal Development (ZPD) and Scaffolding.
Scaffolding involves being an effective role model by supporting the child, rather than providing them with the answers – guiding them to assess, risk-take and problem-solve their own learning. ZPD is identifying what a student can do, where they want to get to, and what a more experienced or learned person needs to do to support them on their developmental journey. Role modelling is most effective side-by-side with a child's personal role-models. Sadly, too many young people from areas of deprivation don't have these role models at home, so they are even more imperative in education.
Role modelling is particularly important in times of poor social mobility in the UK – figures from Future First show only 1 in 8 children from a low income family goes on to be a high earner, and c.50% of young people on free school meals report not knowing anyone in a job that they would like to do.
Effective mentoring can boost a young person's chances of developing their abilities and social skills, all transferable into work. Research has shown that if a student has had four or more contacts with employers while at school, they are 86% less likely to be NEET. Contacts included careers advice from employers, competing in enterprise competitions, being mentored and job-shadowing. But those who reported the lowest levels of employer engagement came, on average, from disadvantaged backgrounds, whose parents had not attended university, and whose highest qualifications were GCSEs (or equivalent) or lower***.. Contact with positive, relatable role models can encourage young people's desire to apply to university and is particularly effective at raising aspirations of those from the most disadvantaged backgrounds (Cabinet Office).
The Foundation is working hard at keeping options open for all our young people, by providing World of Work weeks based on various industries. These weeks aim to keep young people's dreams alive by giving them insight and contact with professionals, an opportunity to open their eyes to how their dream job might look on a daily basis, or even inspire them into a profession or role they might not have previously thought of.
We're also exploring effective mentoring and role-modelling from either established professionals, or welcoming back Aldridge Alumni to share their experiences and tips with current students.
*Future First, 2018
** Office for National Statistics
***Dr A Mann 2017