Recognition for Foundation's state school cricket initiative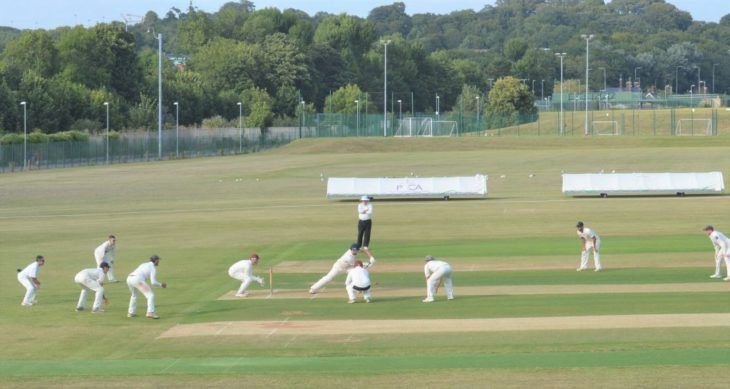 BACA is one of only four state secondary schools in the country, outside of the grammar school sector, to feature in the top 100 list. The leading cricket publication's team judged each entry against an extensive set of criteria, with the chosen schools having "outstanding facilities, fixture programmes and coaching."
Working closely with Sussex Cricket, male and female students at BACA have the chance to develop sporting talent and academic qualifications together, rather than having to choose between the two. BACA's cricket programmes also give students opportunities to develop key life and employability skills through experiencing the disciplines of cricket and playing a sport that draws on both individual and team skills, such as leadership, resilience and team working.
With the support of the Aldridge Foundation and in partnership with Sussex Cricket, BACA launched its sixth form programme, the Aldridge Cricket Academy, in 2012 and has recently launched the BACA Junior Cricket Pathway for students in Year 7 and upwards. The magazine highlighted BACA's outstanding facilities including the £1.8m Sir Rod Aldridge indoor cricket centre, which was funded entirely by donation, and the outdoor grass square managed on a full time basis by Sussex Cricket ground staff.
Sir Rod Aldridge said: "Cricket is a wonderful game and I passionately believe that girls and boys at state schools should have an equal chance to enjoy it, and to have every chance to play at the highest level they can. The discipline, life and employability skills that are developed through cricket are incredibly valuable to these students in supporting them in their future careers.
"Our partnership with Sussex Cricket has made a real difference to the opportunities BACA students and our local primary schools' pupils have to learn and play the game. This recognition by the Cricketer Magazine places BACA amongst the biggest names in schools' cricket in this country."
At an event to mark the guide's publication Rob Andrew, Chief Executive of Sussex Cricket said: "Sussex Cricket are delighted to work in partnership with BACA and the Aldridge Cricket Academy. The progress of both boys and girls at the school over the last few years has been outstanding and we very much look forward to growing our partnership in the years to come.'"
Sussex Women's Captain and Loughborough Lightening player Georgia Adams added: "The indoor and outdoor facilities here at BACA are superb. With the backing of Sussex Cricket and the support of the Foundation the students get access to professional training and a fixture list that includes overseas tours. The results can be seen in the progress of BACA students into county squads and national honours."
As well as being used by BACA students and local cricket clubs, the academy's cricket centre is the home of Sussex Women and Girls Cricket, and Sussex men use the facility for both physical and technical preparation. The Sir Rod Aldridge Cricket Centre is also one of only a handful of state school cricket centres accredited by the MCC as one of their nation-wide Cricket Hubs. To date 52 young players from the local Brighton community have had the chance to develop their skills with top coaches over a ten-week programme at the Centre as part of this initiative.