Reducing school exclusions is key to closing the widening disadvantage gap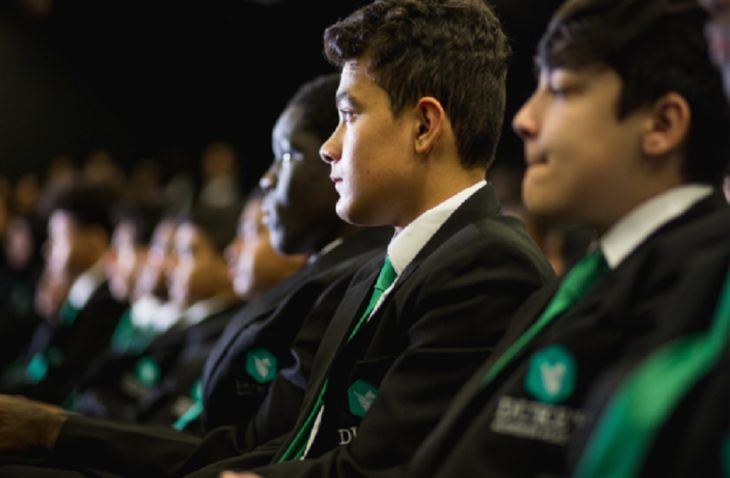 Data from the Department for Education published in July shows that 7,894 permanent exclusions were made in England in 2018/19, down just 11 on the previous year's total.
The exclusion rate in secondary schools was 10 times higher than in primaries. Exclusion rates are 4.5 times higher among Free School Meal eligible pupils than those who do not qualify for FSM. They are also much higher among special educational needs pupils.
While the national average number of permanent exclusions as a proportion of the overall school population was 0.1 last year, that figure for Black Caribbean children was 0.25.
The Institute for Public Policy Research's "Making The Difference – Breaking The Link Between School Exclusion and Social Exclusion" report highlighted that excluded children are often the most vulnerable being "twice as likely to be in the care of the state, four times more likely to have grown up in poverty, seven times more likely to have a special educational need and 10 times more likely to suffer recognised mental health problems."
Duke's Aldridge Academy is a secondary school situated in the Northumberland Park ward of Tottenham, which is among the 10% most deprived neighbourhoods in England. As part of the Foundation's commitment to deliver an equal chance at life for all young people to fulfil their potential, in 2020 we led a successful bid for funding for the school to deliver a new initiative supporting students with behavioural issues that in many schools ultimately lead to exclusion.
Northumberland Park attracts the most deprived rating across numerous deprivation indices including income, employment, health and disability, crime and barriers to housing and services. Within this context, the school community faces a range of associated challenges including drug addiction, alcoholism, domestic violence, sexual grooming and prostitution, county lines recruitment, homelessness and a strong gang culture with intense "postcode wars". As a result of some of these challenges, many of the school's students are in the care of extended family members rather than their parents.
Insecure and overcrowded housing is a significant problem for many of local families. It is not uncommon for multiple families to be living under the same roof with family members sharing one room between them, with many at risk of eviction. In common with some other local schools, Duke's also has very high levels of student mobility. This results in high levels of casual admissions with joining students having varied schooling and disciplinary experiences and different views of what is acceptable behaviour.
Our goal in leading this initiative was to demonstrate to parents and carers that Duke's inclusive approach to maintaining students in education is effectively resourced and sustainable, so that they do not favour new local academies promoting zero tolerance behaviour policies with high exclusion rates and the consequent implications on young lives and the community.
Duke's Aldridge Academy provides an outstanding education where the expectation is to excel. It promotes achievement, success, strength of character, tolerance and a love for learning, providing the support to ensure its students become creative, resilient and successful adults.
At the core of Aldridge school culture is that "We do all in our power to avoid exclusions" and seek to leave no one behind. The starting point for this programme is that Duke's is an inclusive school where a permanent exclusion is an action of the absolute last resort.
The Foundation developed a successful funding bid with Duke's and with support from sister school Kensington Aldridge Academy, identifying Kensington's School Within a School initiative as a model that could be translated and locally adapted to meet the needs of the Northumberland Park community.
As an alternative to exclusion, a School Within a School recognises that there are some students who need periods of different support to address behaviour problems and their underlying issues. The programme will allow Duke's to provide that specialist support on site, while importantly maintaining a high level of academic learning. Students will benefit from having focused attention, both one-to-one and in small groups, which will improve their self-esteem and self-worth. The sustained support this funding makes possible will enable students to make gradual progress whilst developing coping strategies which will help them with reintegration into the rest of school life.
In 2019 John Lyon's Charity, the London Community Foundation, Martin Moshal and the Evening Standard formed a partnership called the Excluded Initiative, seeking bids for innovative projects tackling exclusion.
With the extensive publicity the Standard could achieve, the announcement attracted considerable attention, but in June 2020 we were delighted to receive confirmation that Duke's was one of just eight schools to be granted funding – in our case through the London Community Foundation.
Monica Duncan, Duke's Aldridge Academy Principal, said: "The funding to launch our exclusion initiative will make a real difference to the lives of some of our students and their community. The support of the Foundation in developing our bid and the partnerships necessary to make this initiative successful will have a real impact on helping reduce the need for exclusions. It is incredibly valuable and appreciated."
The Aldridge Foundation's CEO Shona Nichols said: "Outcomes for excluded children are poor. Only 1% of excluded pupils will go on to achieve 5 good GCSE grades. Exclusion from school has been reported as a key trigger leading to homelessness and children who have been excluded from school are 90 times more likely to be living on the streets according to Crisis.
Reducing school exclusions is key to closing the widening disadvantage gap for young people in this country and giving all children, regardless of background or post code, an equal opportunity in education. Through this initiative we hope to prove an approach that will make a significant difference to the lives of some of the most disadvantaged young people.
This project is typical of those the Foundation supports to equip young people with the skills they need to take control of their futures, to create better academic, work and life pathways, experience greater social mobility and lead productive lives.
We are grateful to the Evening Standard for promoting these important awards and to London Community Partnership for granting Duke's funding for this initiative. We look forward to sharing learning and outcomes from the unit with other schools and we will be actively seeking additional funders to help us enable others to establish similar life-changing initiatives."
Read more about the initiative in the Evening Standard article