Sir Rod Aldridge Cricket Centre hosts the MCC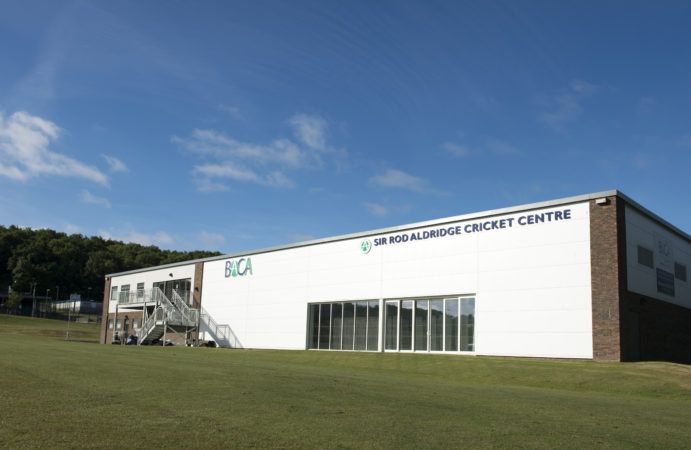 The game is taking place at the Sir Rod Aldridge Cricket Centre at Brighton Aldridge Community Academy's Falmer campus.
The MCC Foundation launched a new cricket hub for Brighton hosted at the Cricket Centre at last year. The Foundation (MCCF) is the charitable arm of the Marylebone Cricket Club (MCC) the most famous cricket club in the world and the owner of Lord's, universally acknowledged as the Home of Cricket.
The cricket-coaching programme is for exceptional young athletes from state schools within Brighton and Hove and the surrounding area. All coaching is provided free of charge by highly experienced Level 3 and 4 coaches with County and International coaching backgrounds. It is funded by generous donors – private individuals and grant-making charities – who wish to ensure that state-educated pupils are offered the same opportunities to play cricket to a high standard as their peers in independent schools.
Following trials the young players selected received by 12 weeks of structured coaching over the winter, as well as being introduced to Strength & Conditioning and Mobility sessions by specialist County coaches.
Aldridge Cricket Academy Director Alexia Walker, who also manages the MCCF Brighton Hub, said: "Having the chance to play against an MCC representative side is a rare opportunity for state school players, and we are very excited to be welcoming the MCC team. The ACA squad is very strong again this year, as evidenced by our recent tie with Ardingly College. Will Sheffield, who has been selected for the full Sussex squad this season, took 5 wickets in the that game, and with the overall depth of the academy squad I am sure we will give the MCC team a real challenge."