Supporting young people at risk of exclusion – initiative launches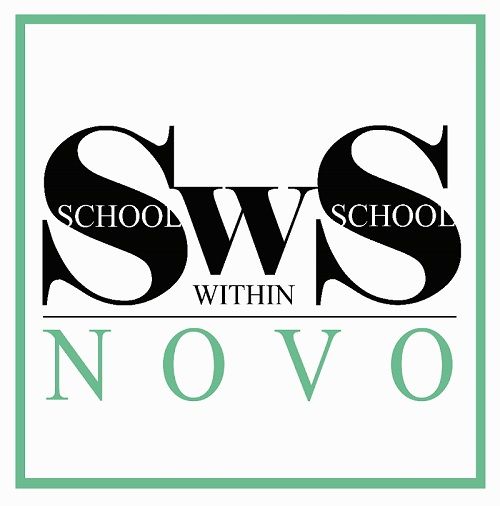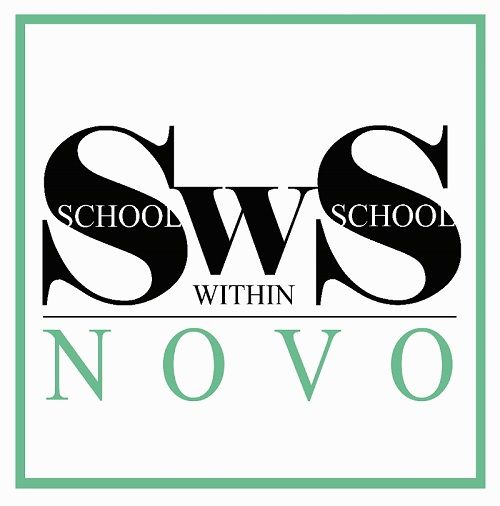 The programme is designed to allow Duke's to provide that specialist support on site, while maintaining a high level of academic learning.
A large number of London schools put forward projects in the hope of attracting funding, but Duke's was one of just eight schools to be granted funding – through the London Community Foundation.
And today Duke's became the first of those eight schools to launch their programme.
At the core of Aldridge school culture is that we do all in our power to avoid exclusions and seek to leave no one behind. The starting point for this programme is that Duke's is an inclusive school where a permanent exclusion is an action of the absolute last resort.
NOVO, the School Within A School (SWS) initiative is based in a classroom within the academy where the students follow the SWS timetable that is built around the core subjects and is then supplemented with focused mentoring sessions, both in groups and one-to-one meetings. The students study English, maths, science art and music, as well as also receiving coaching and mentoring from highly skilled support staff and outside agencies who specialise in helping children build confidence, self-awareness and raise self-esteem.
The first cohort is starting their six-week programme today, which will complete with a graduation on the last day before the Christmas break. Initially students are from years 8 and 9, but the programme will extend out to years 7 and 10 in future.
External partners are coming on board, including Spurs (delivering the Premier League Inspires programme). Strengthening Minds and boxing club Powerday Hooks.
Speaking at an event to mark the opening in the academy, Principal Monica Duncan and SWS Manager Mark Franklin emphasised that NOVO is not a "special unit". but a programme that takes places within classrooms in the school. Students on the programme don't lose classroom habits and return to their normal classes after graduating from the programme, but with the continued support of the SWS staff.
NOVO aims to help those students who are the most vulnerable and most likely to be at risk of exclusion, providing a positive intervention targeted at young people in a variety of circumstances such as going through a phase of negative behaviour and/or is finding some aspects of school challenging or frustrating.
The outcome for individual students will be building confidence and self-awareness, raising self-esteem and learning strategies or techniques to manage themselves better in the classroom and around the school. Our aim is that they will remain engaged in education and on the road to fulfilling their potential.
Foundation chair Sir Rod Aldridge joined the event by video link to thank the London Community Foundation and the Evening Standard for their support and to wish the first students every success. He urged them to
Make the most of this valuable opportunity and be proud of your achievement when you graduate in 6-weeks time.
Year 9 student Vondale Mullings then gave a students-eye perspective on the programme:
What I do like about the SWS is that we will still see our friends as we are still in the same bubble. We will have our core subjects and also focused mentoring sessions. In addition, we will have to complete a Music and Art project. Tuesdays will be special as Mr Franklin will be taking us to a Farm…I am so looking forward to this.
In the past I have had many ups and downs and currently struggle to manage my anger and I feel SWS is going to be an amazing supportive program to help me in managing my emotions. I do believe with all my heart that SWS will be a place where I feel safe and will be able to express myself and my feelings.
A goal I would like to achieve during this program is to learn different ways to control my anger my so that I won't get into any difficult situations with other students and my teachers. I know that I am in a good school where teachers care about me. At the end of the 6 weeks I can see myself as a mature teenage male who has now learnt to control his anger and can now understand and embrace our Year 9 motto which is 'whatever the mind conceives, it will achieve with perseverance.
Foundation CEO Shona Nichols led the cutting of the ribbon. Shona said: "I'm delighted to have this opportunity to shine a light on people who have had the vision, passion and determination to get this high-quality programme off the ground. A programme which will ensure that vulnerable children at risk of exclusion are fully supported and that incidents of exclusion are reduced."
Shona praised the Duke's team for developing the programme to be fully reflective of the needs of the students and of their community, and for getting the programme up and running so swiftly in these challenging times.
Shona concluded:
Bringing Novo to life has been a real collaboration between the school, Aldridge Education and the Aldridge Foundation. Its is now down to you, the students, to fully embrace this opportunity. Find your own brilliance. Aim high, and truly fulfil your potential.