Catch-up tutoring can't wait – we owe it to the most disadvantaged children to act now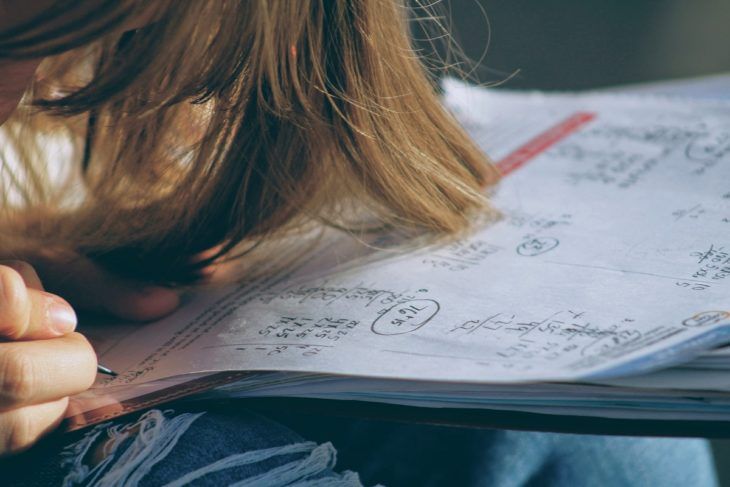 40% of middle-class children undertaking over five hours of schoolwork a day, compared to 26% of those in working class households
Parents on lower incomes more likely than those on higher incomes to be finding second lockdown more difficult than first (28% vs 15%)
Teachers at the least affluent state schools likelier than those in more affluent state schools to report a lower standard of work than expected (55% vs 41%). Sutton Trust Jan 2021
The report also found that, since September, one in five of the highest earning families (19%) were spending more than £200 on their child's home learning – for equipment and home learning materials, while almost a third of the lowest earners (31%) had spent nothing.
Children from disadvantaged backgrounds suffered more disruption to their education from the very start of the Covid-19 pandemic in 2020.
These new figures compare to research undertaken in March 2020, a month into the first lockdown, which indicated that the pandemic affected young people from a disadvantaged background's education from the beginning. Back then, 60% of private schools and 37% of schools in the most affluent areas had an online platform to receive work, compared to 23% in the most deprived schools. Over half of students in private secondary schools (57%) were taking part in online lessons every day – compared to 23% in state schools. Pupils from middle class homes were much more likely to take part in these lessons (30%), compared to working class pupils (16%).
And, despite over half (54%) of teachers in state schools now using online live lessons, compared to just 4% in March 2020, many pupils still face barriers to accessing it. Eighty seven percent of high income households report having sufficient devices for online learning, while just 59% of the poorest households say the same.
Ofcom estimates that between 1.14m and 1.78m children in total in the UK have no access to a laptop, desktop or tablet. And that's not taking into account the number of students that are sharing the devices they do have with other household members.
It's also about having a quiet space to work, which can be near impossible if a family is trying to juggle work, homeschooling and entertaining younger children, all at the same time. Many parents/carers from disadvantaged communities have also reported feeling less able to support their children to learn – due to work and/or care commitments, their own low levels of literacy and numeracy, and less confidence in helping their children.
"It has not been good as I need someone to explain the lessons to me and be able to have feedback straight away. I don't have access to a laptop at home because I have a number of sisters who all need it; working in school is a lot quieter than home." Millie*
"I didn't do any work during the first lockdown as I found it difficult to motivate myself and I didn't have the teachers in front of me. I have no motivation at home. No one is there to watch me so it is too easy to get distracted. I'm worried that I won't get the GCSEs I need and this will harm my prospects." Ben*
The playing field was already unequal. But without urgent and targeted catch up tutoring – this playing field tilts even further in favour of more advantaged students.
In a recent interview, Anne Longfield, the Children's Commissioner for England, highlighted the need for the accelerated distribution of laptops and broadband to help disadvantaged children, and that the catch-up programme outlined by the government now needs to be 'rocket boosted' in light of the latest school closures.
She points to the need for an urgent overhaul of the help given to disadvantaged children to prevent a 'devastating impact for a generation'.
"I don't feel I learn as much during lockdown and it was difficult at first as I did not have a laptop. The school did get me one, but I do feel I have missed out on a lot but hope it does not affect my future." Abbi*
Just before Christmas it was announced that the National Tutoring Programme (NTP) has, so far, only enrolled a quarter of the 250,000 pupils promised. And, this month, the NTP also admitted that some sessions may have to be postponed as only half of providers are able to deliver tuition online at home.
Meanwhile the private tuition industry is, unsurprisingly, booming, as worried parents – of both private and state schools – try to boost their children's learning, a costly leg up that poorer families can't even begin to consider.
What can we do?
This situation can't wait. The young people that the Aldridge Foundation supports are living in some of the most economically and socially deprived places in the UK and we don't know for certain how long the schools are going to be closed. Every day is crucial, particularly for those in exam years.
The Aldridge Foundation is raising funds to support Covid-19 Catch-Up Virtual Academy. A virtual tutoring programme aimed at providing high-quality, tailored support to help children and young people to 'catch-up and recover' from the educational setbacks of the pandemic. Alongside this, we are asking for donations to provide laptops and internet access for those taking part in the tutoring.
Every £500 we raise will change a child's prospects and help them create a better life – and every £50,000 you can help us raise will allow us to support around another 100 young people to have an equal chance at catching up on their education. All donations are greatly appreciated and will help us to support more disadvantaged children.
About the Catch-Up Virtual Academy:
The tutoring sessions will consist of 1-hour, online lessons delivered on weekday evenings and at weekends with groups of three students per class. During school holidays, children can top up their studies through 'holiday bootcamps' to keep up their learning. The high-quality tutoring will be tailored and provided by a specialist team of tutors.
*These quotes are from pupils supported by the Aldridge Foundation