Aedan's story: let your passion shine through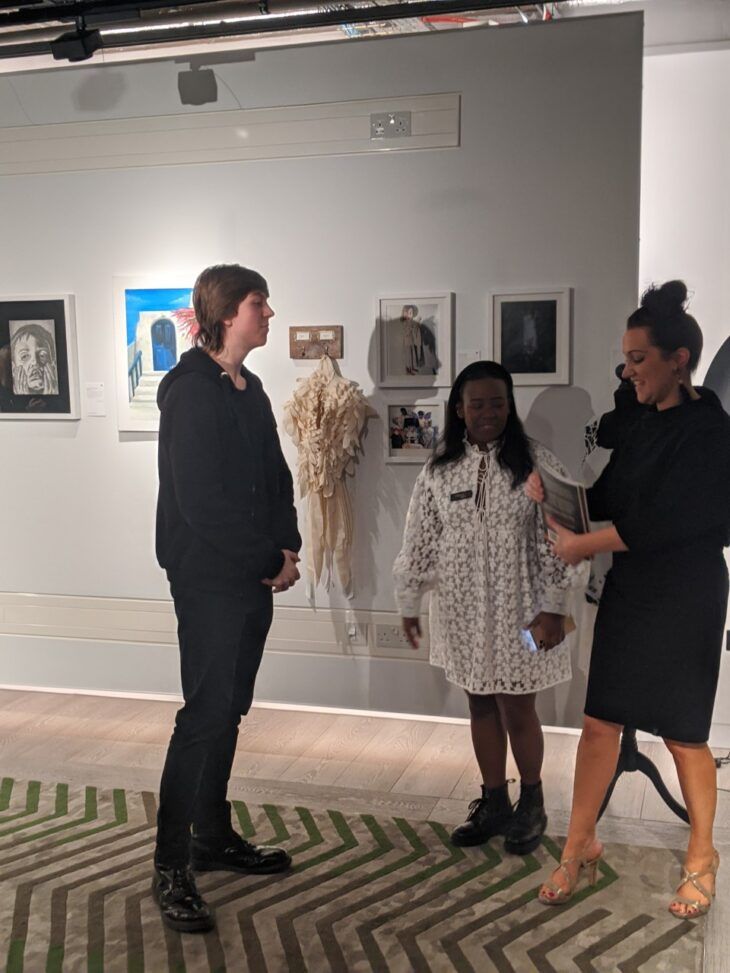 The Aldridge Junior Signature Art Prize was first launched in 2019 in partnership with Artellite, one of the first online graduate art galleries, and Callsign, a leading cyber security firm.
Students are invited to submit a piece of artwork in one of the following categories: Fine Art, Photography, Graphics, Film, Textiles. A panel of industry experts select a shortlist of 12 artists who are invited to visit some of London's top galleries, see what goes on behind the scenes of an art exhibition, attend a special preview event and be in with a chance of winning some incredible prizes. The overall winner is offered an internship with Artellite.
We spoke to Aedan, Darwen Aldridge Enterprise Studio Alumni, winner of the 2019/20 Photography category with his piece entitled 'A Burnt Engine'.
Why did you enter the Aldridge Junior Signature Art Prize?
I entered to showcase my photography and have the possibility to win the competition!
Which of the Aldridge Attributes do you feel you demonstrated when creating your artwork?
Passion and risk-taking – I chose to use film photography as I love the look and process but it's riskier [than digital] as I could mess up easier.
How did you feel when you found out that you – and your art work – had been selected as a finalist by the judging panel?
When I found out that my work had been shortlisted, I was pleasantly surprised and happy that I would be able to go to London for the exhibition and possibly even win the competition.
Did the experience make a difference to you, personally or educationally? If so, how?
The Junior Signature Art Prize was a great experience – it was a lot of fun, but also a great learning experience of what it is like to exhibit work in a gallery and sell it.  Since winning the competition, I have been approached for private commissions.
Where are you now?
I am now studying Filmmaking at Leeds Beckett University. Photography for me is a passion and hobby, but being so focused on my current project, a short documentary about film photography and darkrooms I haven't been able to do as much actual photography.
Have you / will you pursue a career in the art or creative industries? If yes, please tell us about what steps you have already taken and what your hopes for the future are?
I want to work in the film industry, making films or working on them however I can. Studying at The Northern Film school was my first step to building connections and skills I can establish to prove myself. Next I am focusing on getting the actual experience of making films and getting them out there.
What advice would you give to students entering the Aldridge Junior Signature Art Prize this year?
Be confident in yourself and your work. If you're passionate and believe in your own art work, it shows. The Junior Art Prize is a great opportunity to showcase your work and get recognised in the art world.
People have approached me for private commissions, which could sway my career to photography at a professional level.
You can find out more about Aedan and see what he is currently working on here: @kaelin_clarke_art